Best NDA Coaching in Jaipur - B3 Defence Academy
B3 Defence Academy is one of the best NDA coaching in Jaipur. It has been providing quality coaching for NDA exams for over 10 years. The institute has a team of experienced and qualified faculty who are experts in their respective fields. The faculty members are dedicated to helping students achieve their goals of joining the Indian Armed Forces
The institute offers a comprehensive course that covers all the topics that are important for the NDA exam. The course includes lectures, tutorials, and mock tests. The institute also provides students with access to a library of study materials.
B3 Defence Academy has a proven track record of success. Over the years, the institute has helped hundreds of students clear the NDA exam and join the Indian Armed Forces. The institute is committed to providing students with the best possible preparation for the NDA exam.
If you are looking for the best NDA coaching in Jaipur, then B3 Defence Academy is the right choice for you. The institute has everything you need to succeed in the NDA exam.
B-3 defence academy is the best NDA coaching Institute in Jaipur, India.All students who aspire to join NDA (National Defence Academy) can undertake coaching with B-3 defence academy. The NDA entrance exam is held twice a year, generally in the months of April and November. This examination is conducted by the UPSC.
Union Public Service Commission releases notification for NDA and NA Examination in the month of January and July every year 12th passed or appearing candidates from the age group of 16 one and half to 19 one and half can apply this. A candidate must be an unmarried male.
The candidates joining NDA will undergo 4 year Educational and Military Training (3 years at NDA and 1 year at IMA/AFA/NA) and those joining Naval Academy will undergo 4 years B.Tech. course and would be given an Opportunity to join executive and technical branches of the India Navy subject to availability of Vacancies. The exam will constitute 2 subjects, Math's and General Ability Test and each subject is given the time limit 2 one and half Hours, maximum marks for Math's is 300 and General ability is 600. The papers in all the subject will consist of objective type questions only.
The question papers of Mathematics and Part B General Ability Test will be set bilingually in Hindi as will as English. The commission has discretion to fix qualifying marks in any or all the subjects at the examination.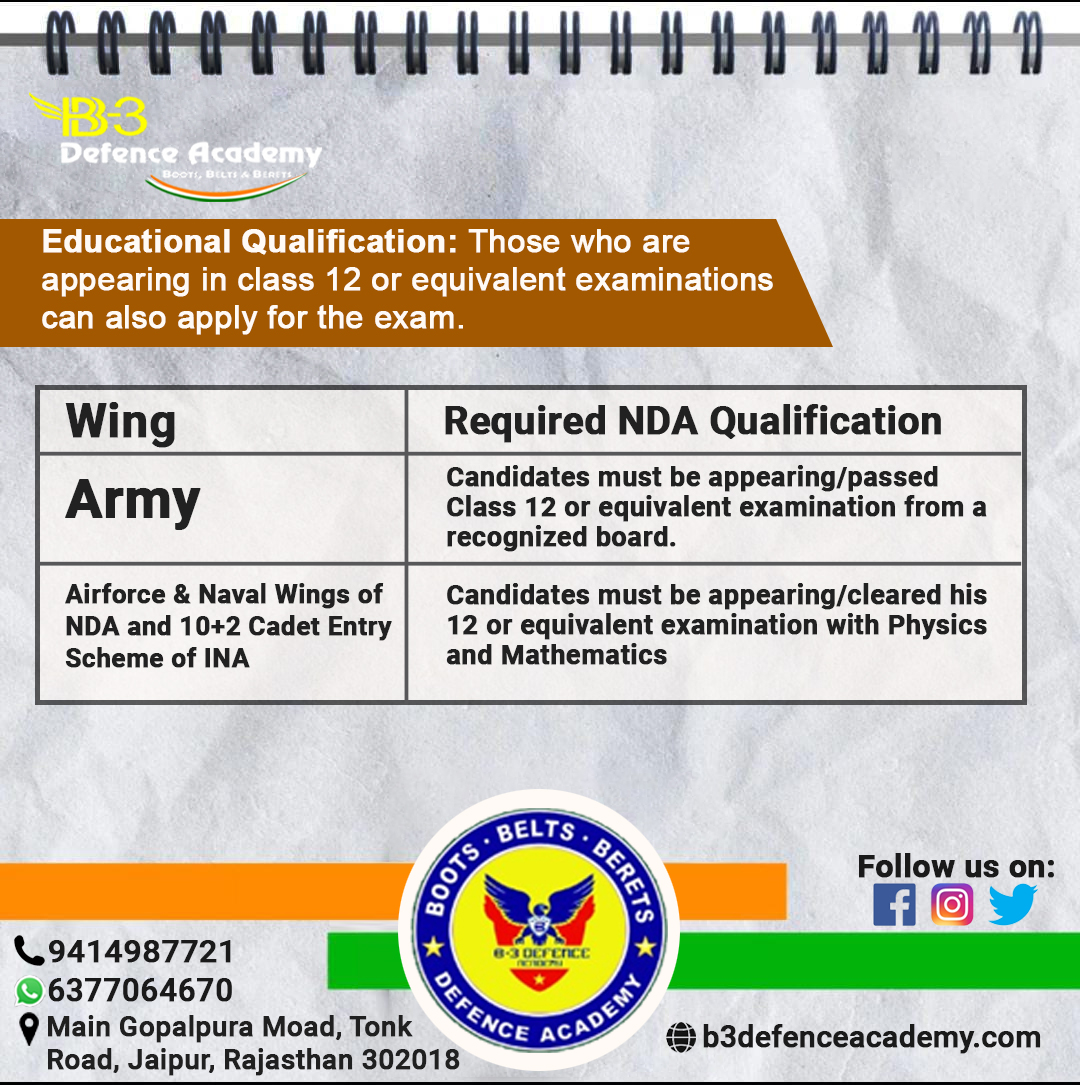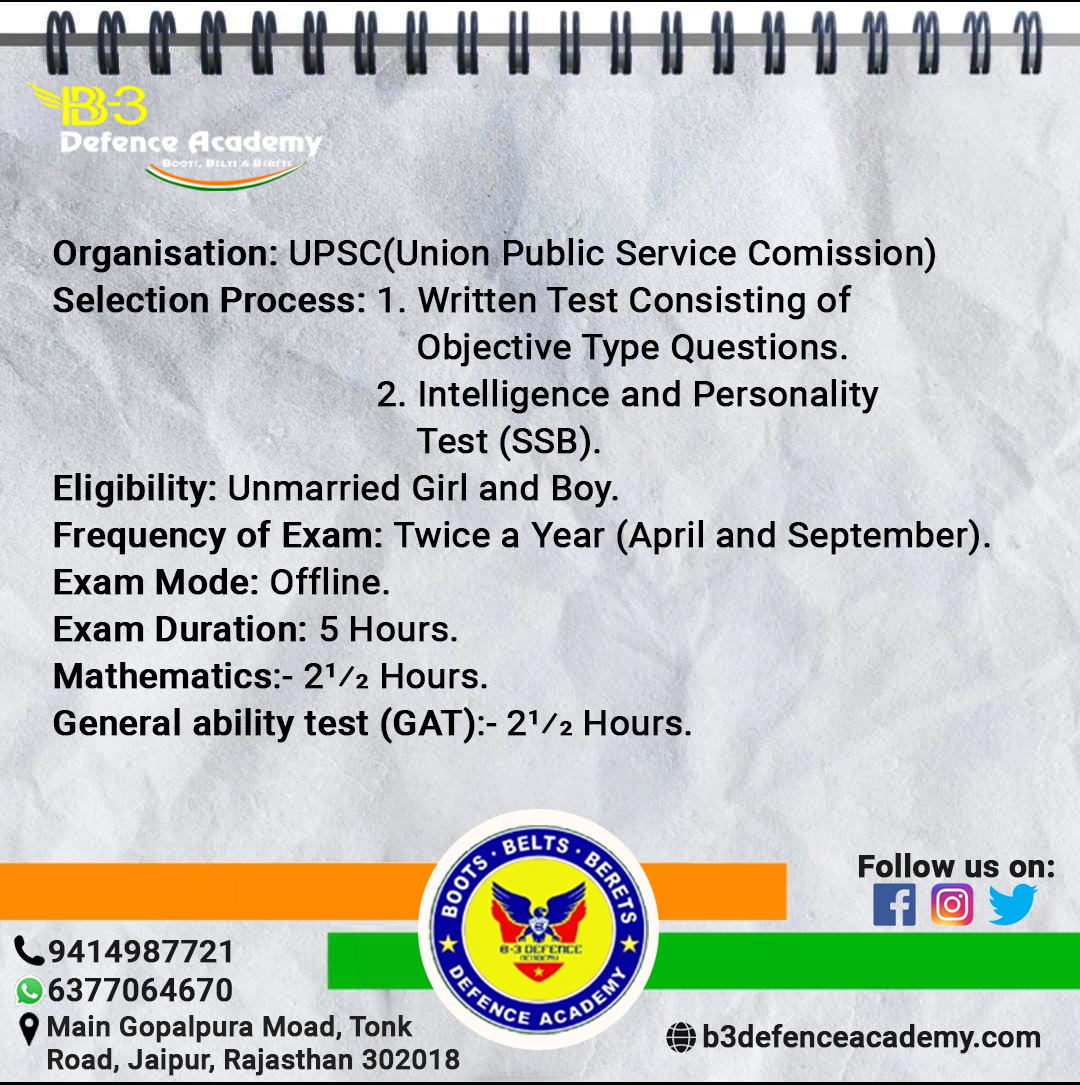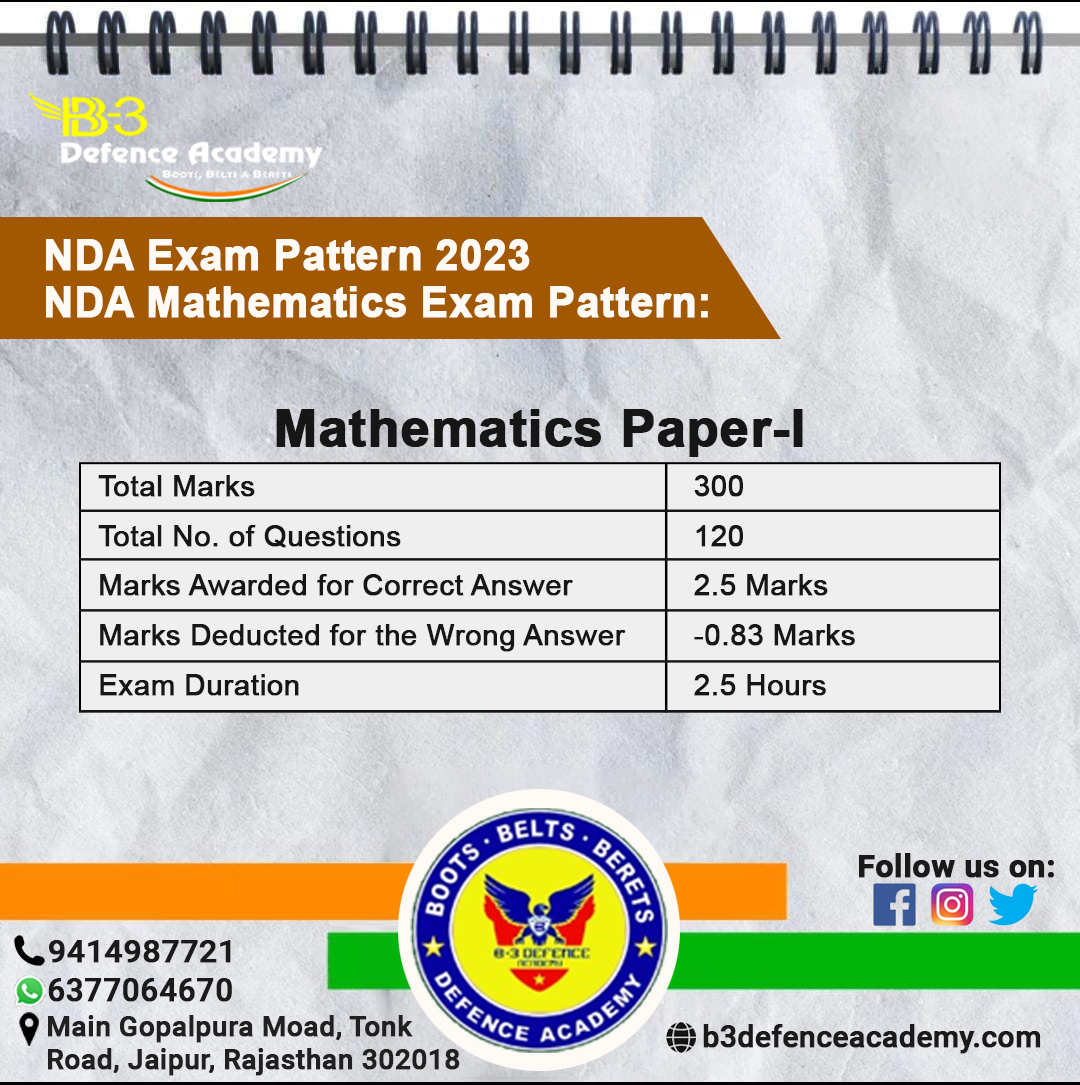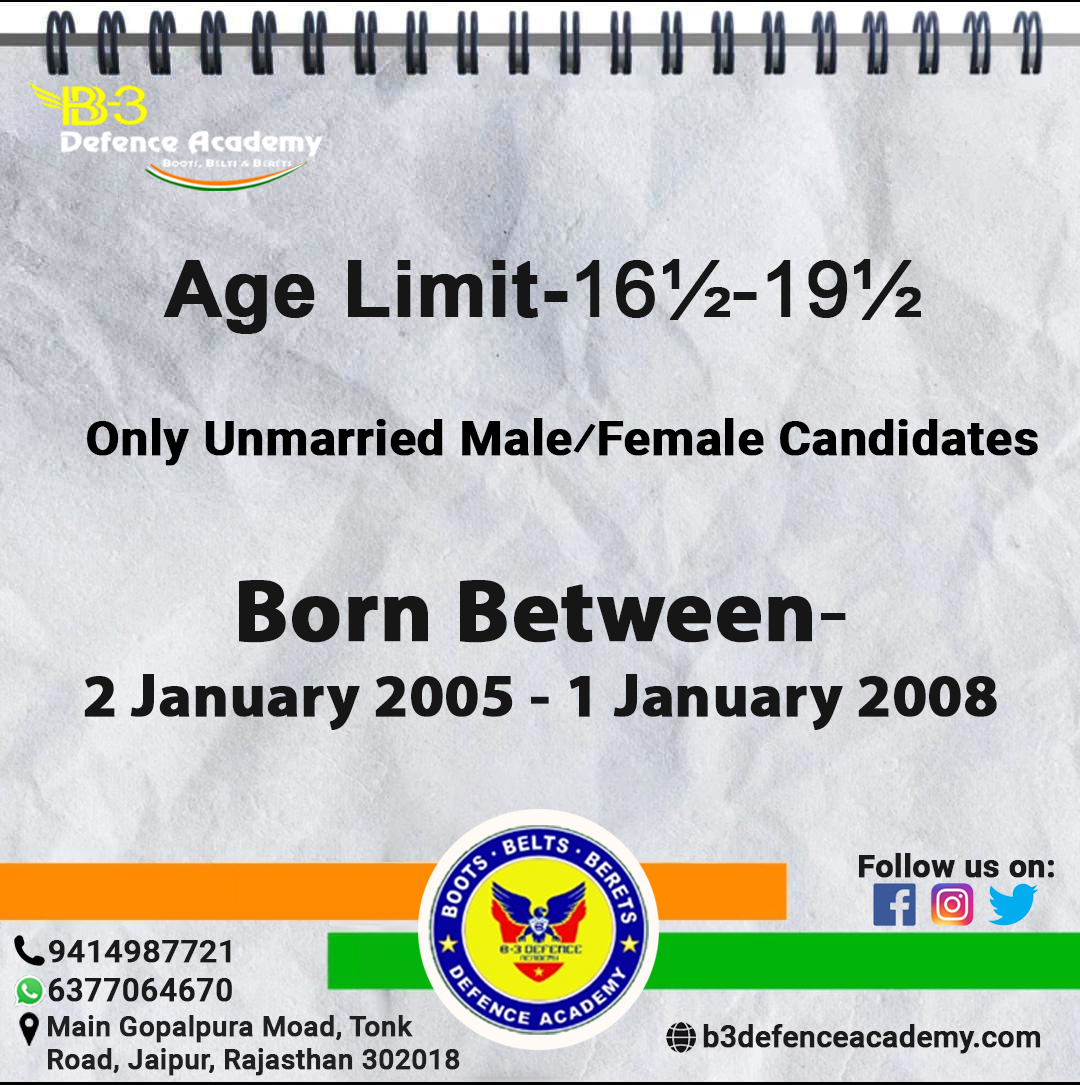 After qualifying the written examination will be called for interview conducted by SSB(Service Selection Board) of Indian Army, Navy and by Airforce selection Board.
These SSB candidate boards selects candidates for commissioned officer posts in Indian Armed forces through SSB interview: Thus if you wnat to become an officer in Indian Army, Air force or Navy, you must crack SSB SSB interview is conducted for five days to test all officers like qualities in candidates.